I'm so excited, I called the sewing shop today and my machine is repaired and usable!! This is great news because not only do I not have to buy a new (used) machine, but this one is a solid piece of work! Although I was sewing a plastic bag holder and bent the needle. Me, being a dummy, kept right on sewing, and so now I have a little patch of dentedness on my plate. Oh well, once I got a new needle (finally) in there it sewed like a charm. Thirty years of being fine and it takes me an hour to chew through metal. Oops!
Here is where I was working today.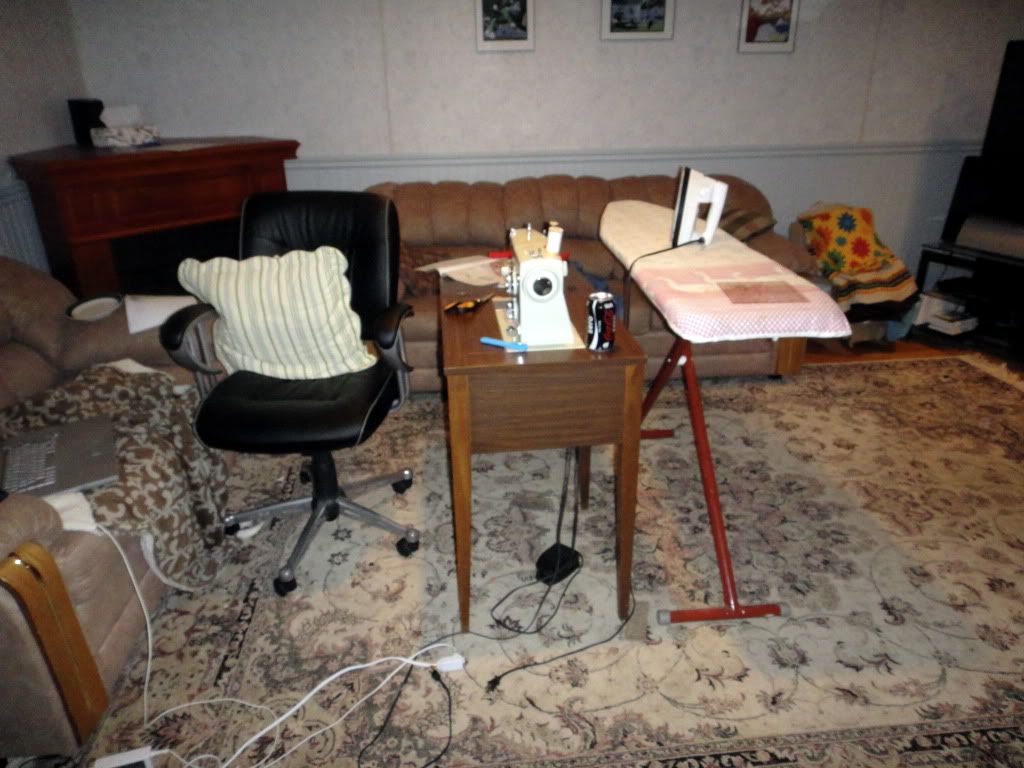 The cabinet is made to hold the machine so it tucks away nicely and I can get it out of the way. Unfortunately, the machine weighs about 35 lbs, so she's a little awkward to lug around. So pleased though. And I figured out why I couldn't get the Singer to work and why instruction manuals for threading a machine are key!
I will post a picture of the plastic bag holder once it is full of bags, and soon I'll post pictures of my progress on the zig-zag baby quilt I'm making. Might try making a wee wonderful bunny soon, I see the baby I was making the quilt for has one already. Well, that's it for now!