So today I got both of my orders from
1 Choice 4 Quilting
and I am so excited. I sort of have a stash now, mind you it's not terribly varied. Shawna is wonderful, she sent some lovely goodies and notions along, and even had a hand-written card in there, I'll definitely be going back. When I'm not a student that is!
Here is a Lil' Rascals charm pack and a white moda jelly roll for sashing.
This is the Pure line of fabric, these are fat quarters.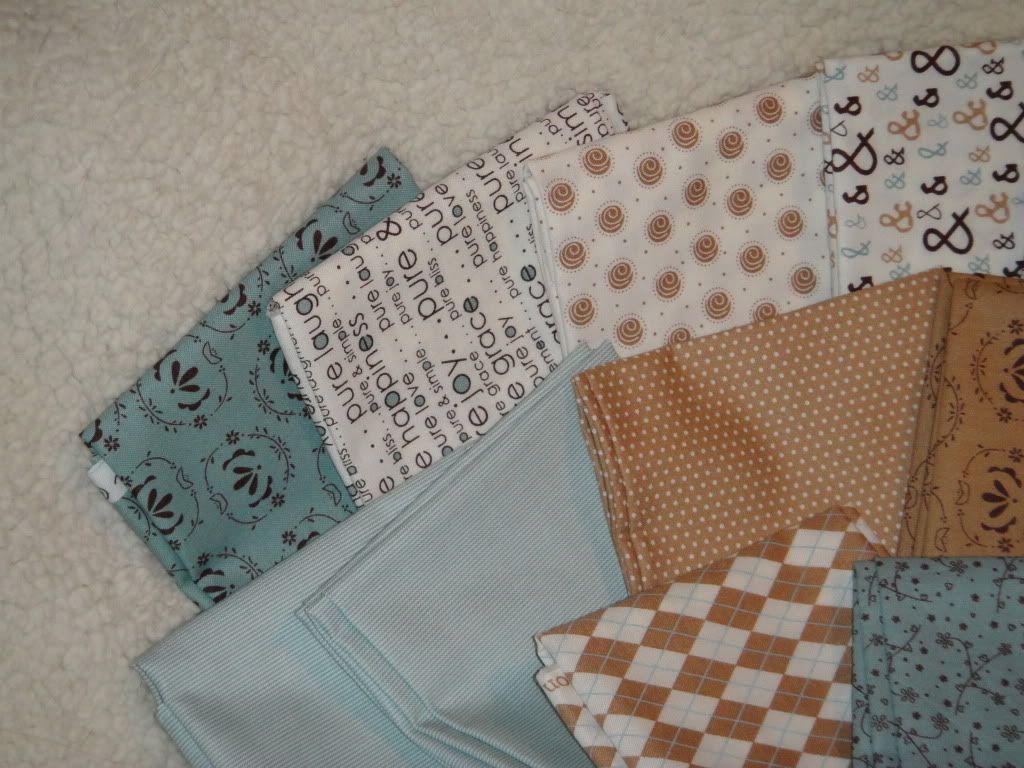 Just a close up, to show the writing--I love the detail of this stuff!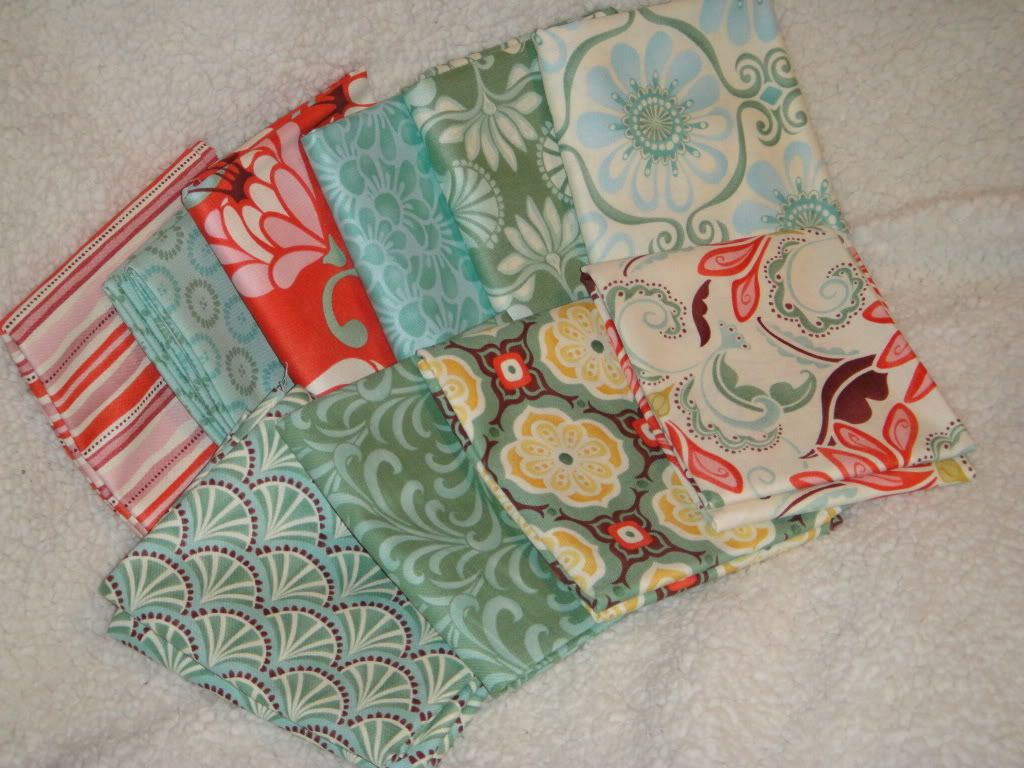 My faves by far, a half-yard bunch of Fandango
(I took out the duplicates)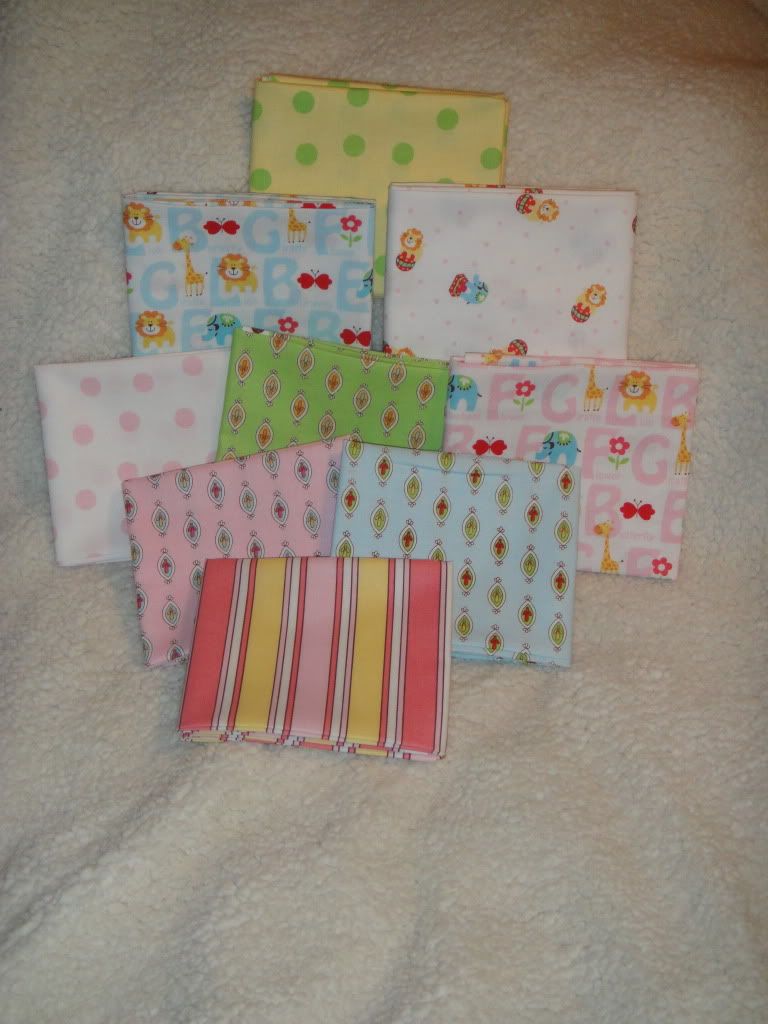 I can't remember the name of this collection,
but it's going to be a baby quilt!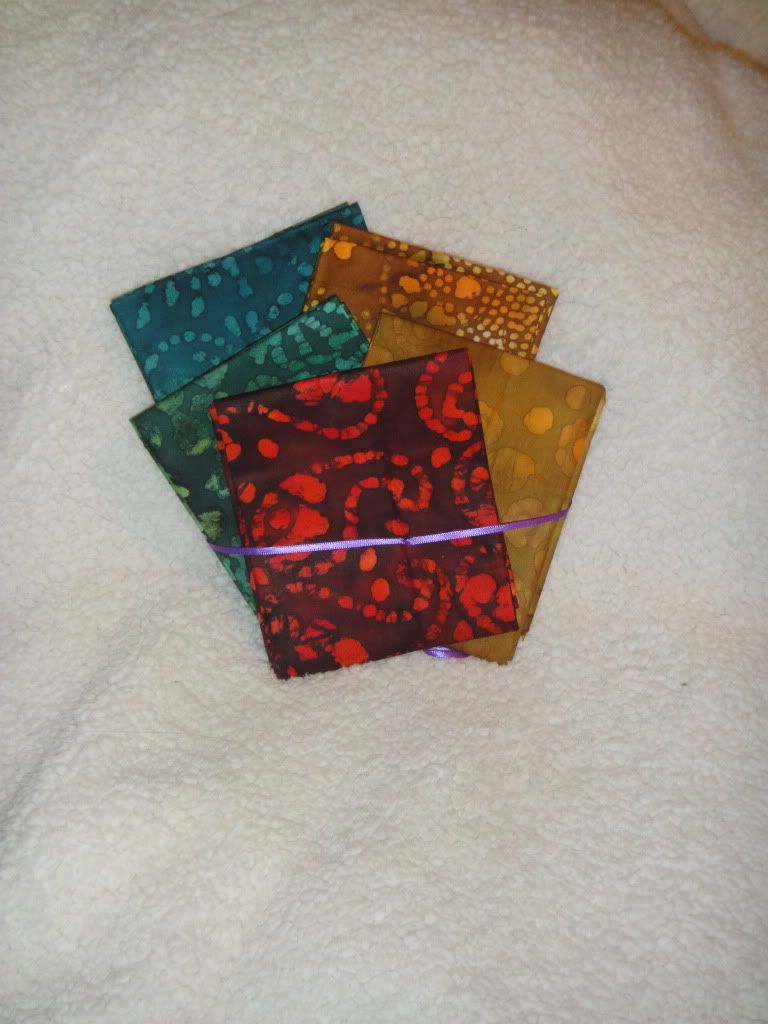 Here is a fat quarter bundle of some lovely batiks
So far, I'm not totally sure about everything, but I think that I am going to make a
future's so bright
quilt designed by amanda jean with the fandango line, and I think the pure will go towards a new bag. I love mine, but I want to make something a bit different. Because who says you need to stop at one??
Well, I have loved opening up these packages, and dreaming up plans for them. It's actually harder than I thought. Hopefully when I get a few quilts under my belt I will be able to (a) come up with my 'own' designs/measurements and (b) use fabrics that *gasp* don't come in the same line.
Tomorrow if I remember I will put up pictures of the wonderful 'welcome to quilting' package that my aunt sent. So excited!