Well, the hockey game wasn't much to watch, so I got a good little chunk of work done. Meet my second officially finished project!
It's not perfect, at all, but it's only my first attempt. I made it from
this pattern
from wee wonderfuls. I decided to make this as a gift for my friend instead of the quilt--I see that someone else already made one for the baby. In order to make the wee bunny I bought a fat quarter bundle of polka-dot flannel from, of all places, Walmart.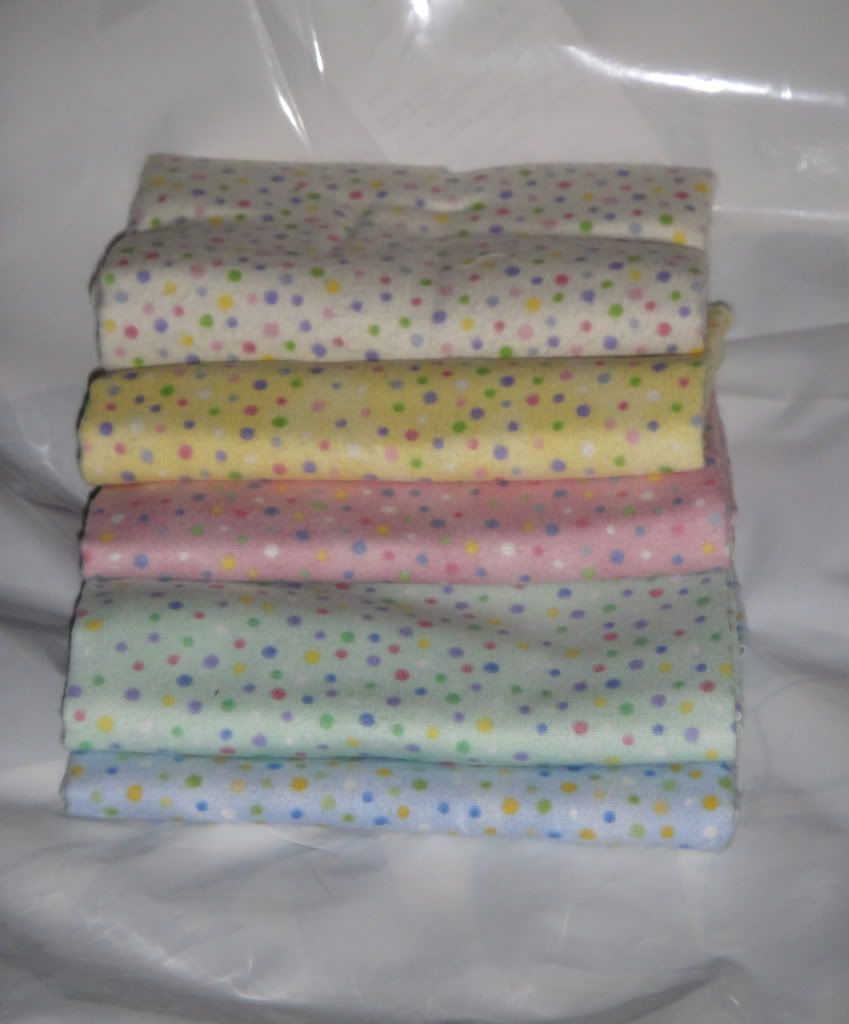 Aren't those babies cute! I wanted to use all flannel, and lacking a solid flannel I just used the blue inside out for the front, and then right side blue for the back and bottom. I think next time it would be worth spending the money to get the neutral flannel. Maybe I can find a pillow case?
I also got started on sewing together the quilt top for the
zig-zag
baby quilt that I'm working on. More on that another day!