After a long, hard battle, I have finally finished Pat's Quilt. I know some people name their quilts, but I'm not sure if I want to do that yet. So as of now, it's 'Pat's Quilt.'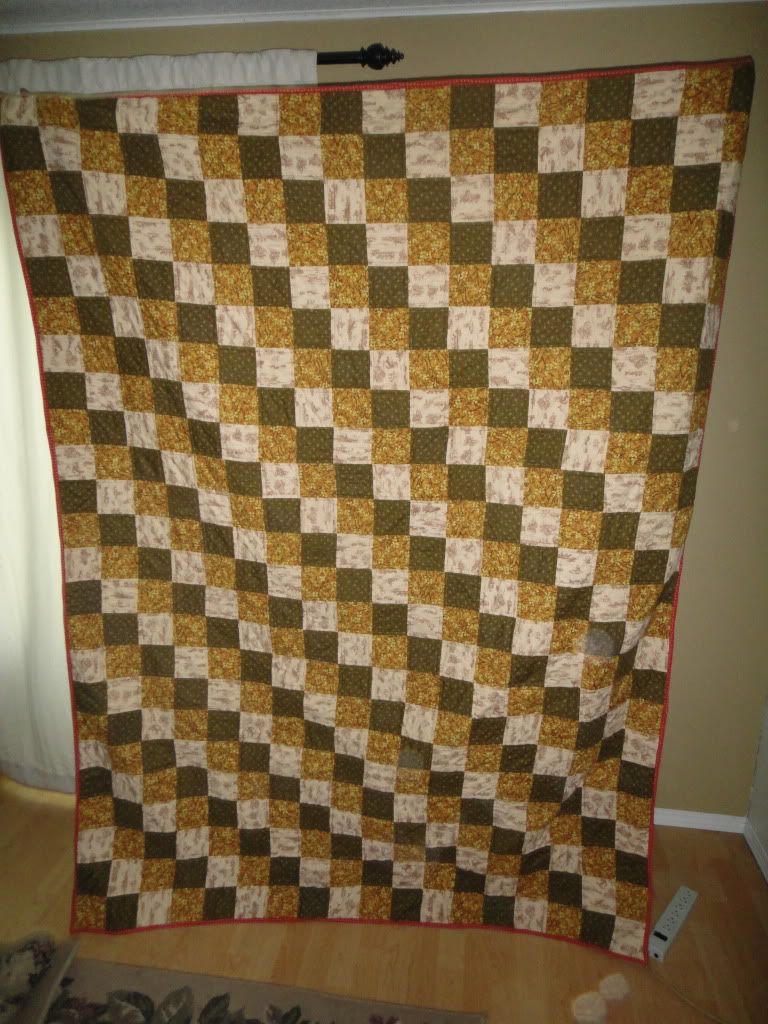 I wanted to finish it before I left Regina, but I didn't quite make it. I had a heck of a time sewing on the binding; found out the difference between fairly good thread and really good thread.
I was getting super frustrated because the thread broke about every three inches. And with 280" of binding to sew, that's a lot. I made it about halfway, and once I switched to the other thread it was a breath of heaven. I think that I will have to keep that in mind in the future. I also feel like I'm doing something wrong. It seems that my bindings are a lot smaller than most I see. But maybe I'm just imagining that!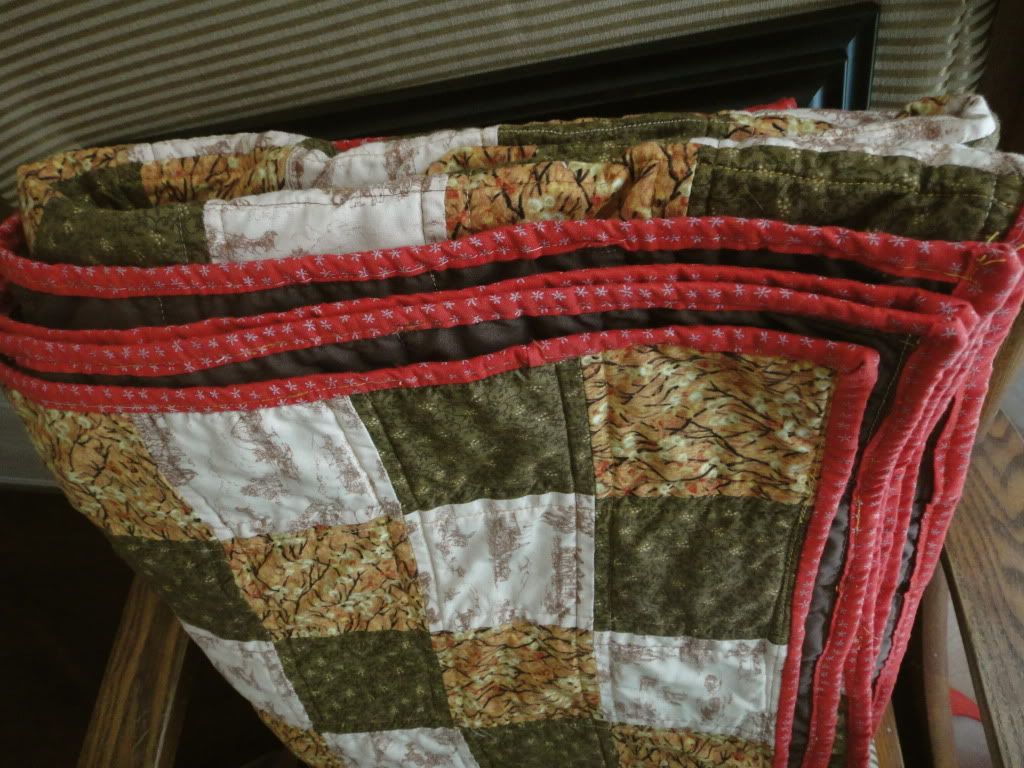 I'm really pleased about how the red binding turned out with this quilt, it really finishes it off well. The only thing that I'm not as happy about is that I was hoping the batting would shrink up a bit more so it would be more crinkly. It must be the 80/20 cotton/poly mix. I think once I use up the stuff that I have of that I will try to stick to 100% cotton batting. It just adds that extra je ne sais quoi!
Next on the list, back to my
fandango
fabric. I have made my own pattern for this, so we'll see how it all works out. Maybe I'll even make a tutorial!