Today my boyfriend and I spent the day at his team's provincial fastball tournament (he coaches peewee boys when he's not playing). I got a good sunburn and the boys went 1-1. However, yesterday I got a lot done.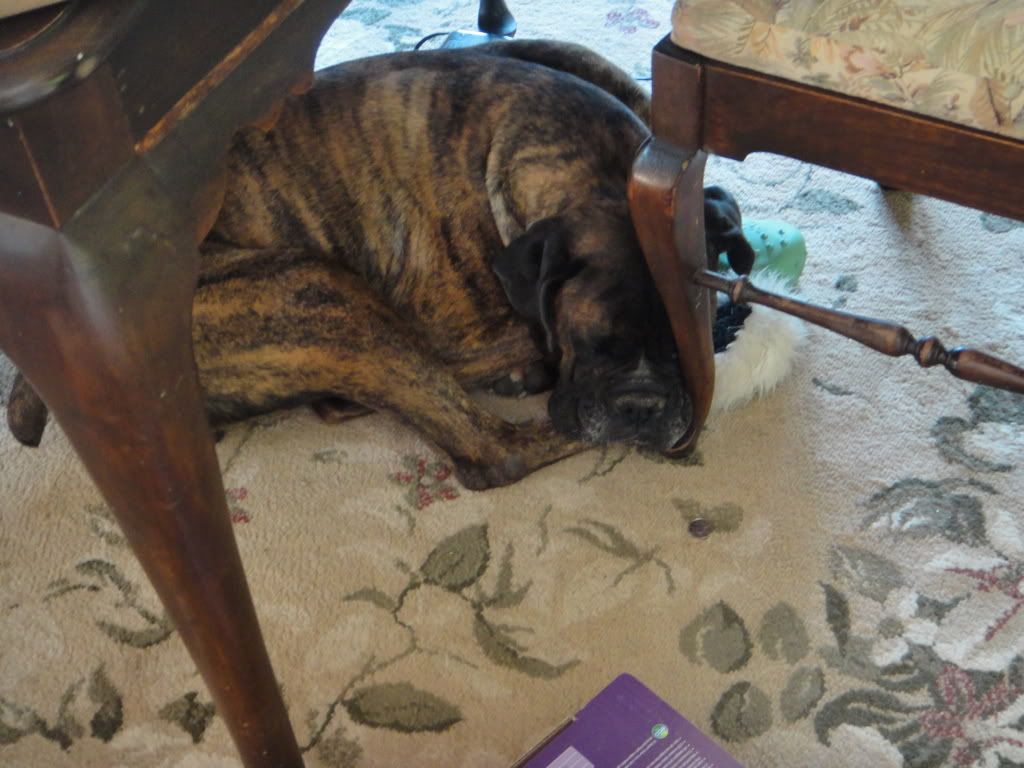 My excellent helper
I also forgot to post pictures of my little quilt tag from Pat's Quilt. I was sent it along with my order from Shawna at
1 Choice 4 Quilting
. It's a little iron on tag. Unfortunately my binding wasn't the neatest in that area, so I'm highlighting my shortcomings here. But I did have a heck of a time with that this time around so I'll just leave it at that. I think it's a cute tag! I was going to add my name and the year but decided against that.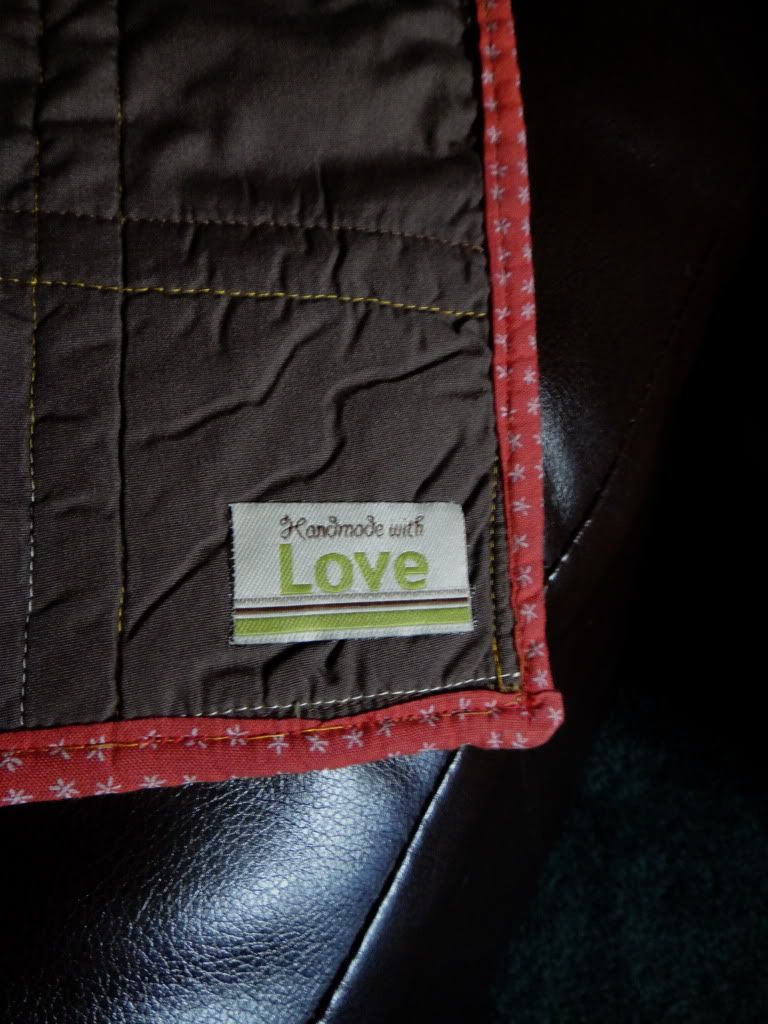 I also was able to make a lot of progress with my fandango fabric. I have cut it all into my pieces. It's funny because I got it specifically to make a quilt from, yet I feel so nervous cutting into it because it's so beautiful. I swear I could have just sewn all of the lengths together. But I think that this will look great when it's done and now I have some beautiful scraps and left-overs.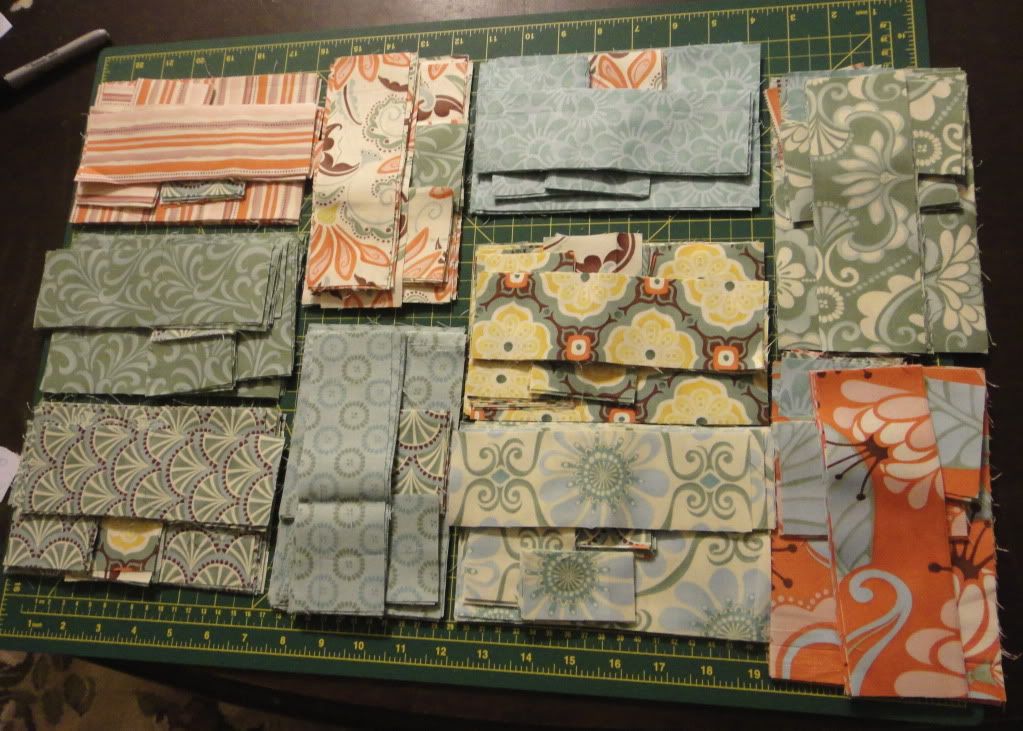 I doubt it will ever be used, but I have taken enough pictures to make a tutorial. Once the whole quilt is done beginning to end I will make a tutorial up to post. I hope to get a darning foot before this so that I can do some
free motion quilting
instead of my straight lines. I feel it would really suit the fabric.
I think this is my favourite print of the collection. So I figured I would show a picture of it with a bigger piece. Anyways, probably won't get sewing on this quilt right away, but soon enough.