I was able to order the new piece for my sewing machine today. It's going to take about three weeks to get here. So no machine sewing for a bit. For today, I have a picture of the little bag I made to hold plastic bags.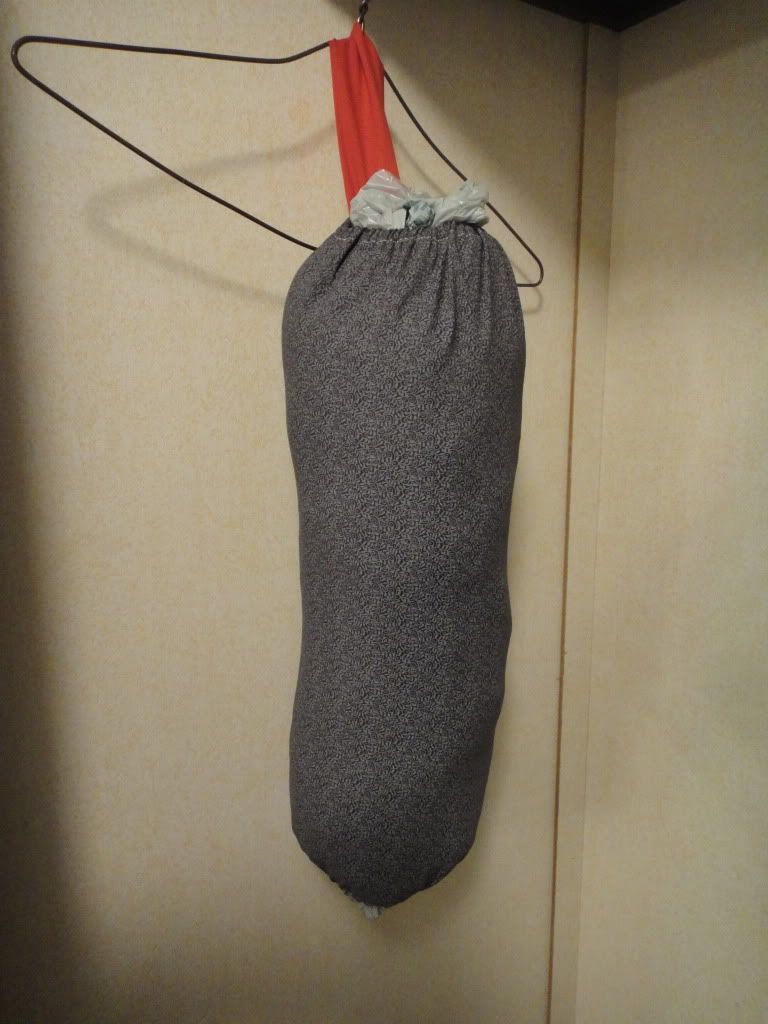 I actually really like the way this turned out. There is a hole at the bottom that the bags get pulled out of. Unfortunately, plastics bags don't lend themselves to the finest shape, but this is the best I could get. Also, I do intend to get a hook in there to hang it from, but for the time being I am just improvising!
I'm going to start cutting up my
Pure
fabric collection to make a quilt from a pattern in The Practical Guide to Patchwork from Elizabeth over at
Oh, Fransson
! It involves a lot of 2.5" squares. We'll see how it turns out, I do love this collection.
I will not say anything else about the pattern because I want to respect the creator, but it's going to be awesome. You know, next year when I finish it!