I've been gone for over a week, so I figured that I'd better get to work so that I have something worth showing. I think I sorta made it. I had last evening and today to make progress, and progress was made.
While I was in the hotel I did some hand sewing: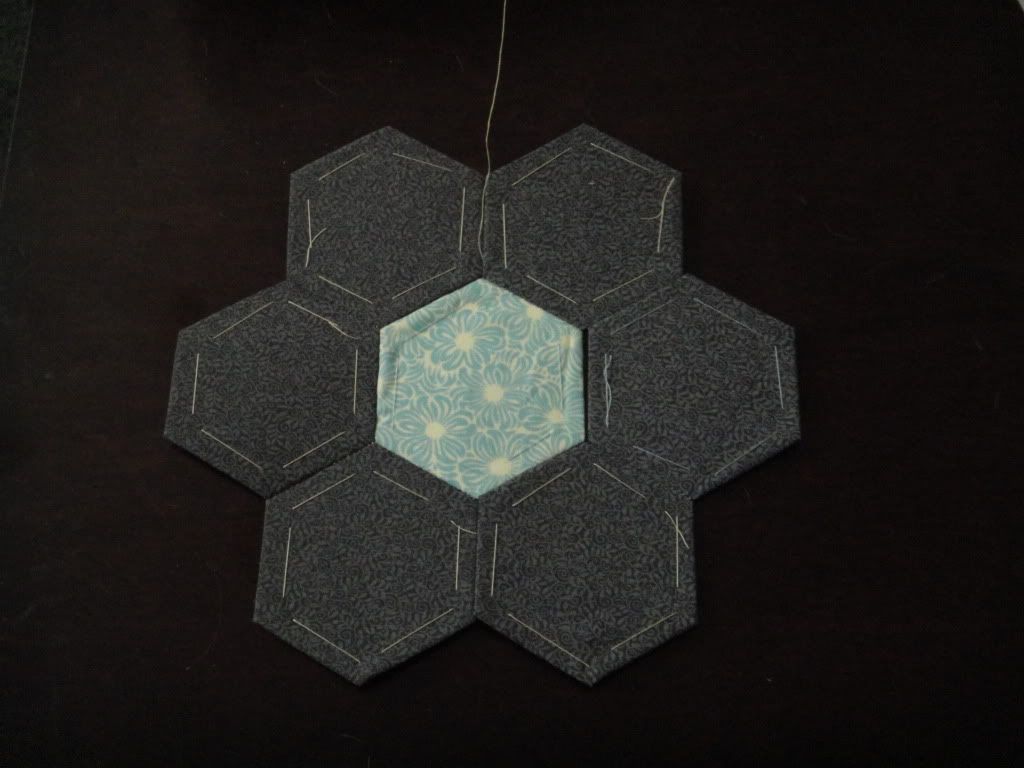 I haven't finished sewing it together, but the plan is to applique that baby to a pillow, kind of like
this
one. The grey is the same fabric I used to make curtains so it's supposed to match. I don't even know how to go about appliqueing (spelling??) this on because of the whole paper piecing thing. Either way, it may take a while to get there!
I finished piecing together my snapshot quilt top. Surprisingly (not), if you're a little off piecing together pieces at the start, it only gets worse and worse throughout. However, altogether you can't tell too bad. I hope.
It's nice to get this one together--I wasn't really sure how it would turn out, but I do really like it. However, soooo much ironing. So much.
I made some weird little coasters that I'm going to try some different quilting techniques on. Eventually.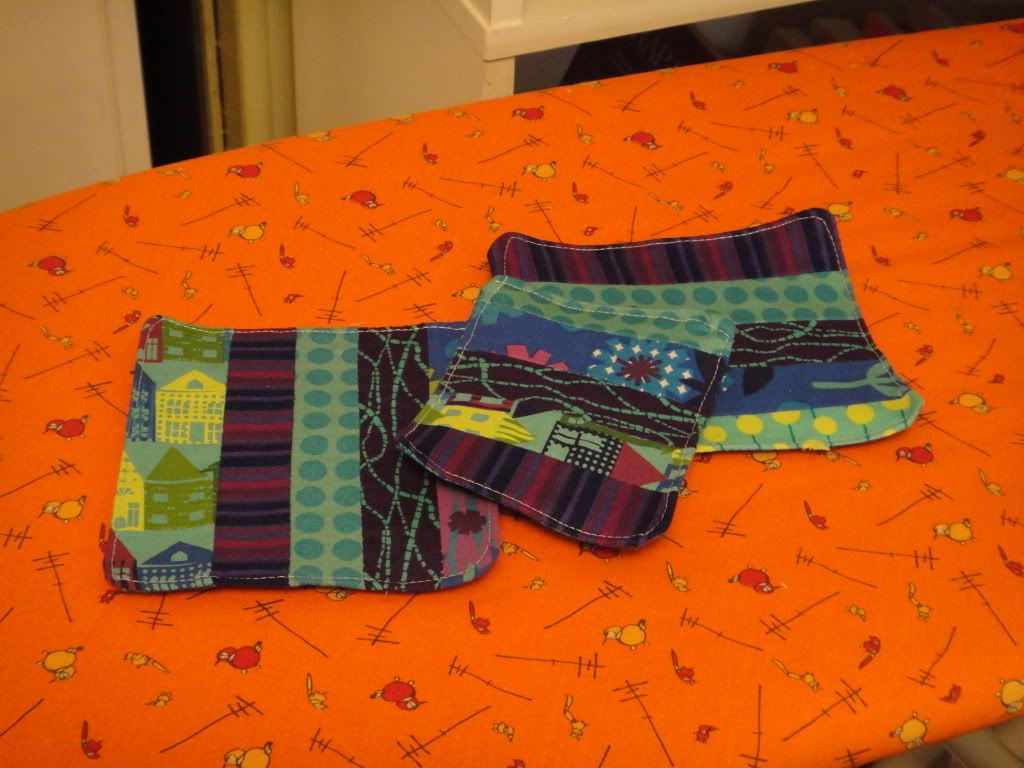 And, last but not least, I finished the cutting for my
Starry Eyed
Christmas quilt, and started piecing.
That is Countdown to Christmas by Sweetwater
I did nothing with my
accidental baby quilt
, and have several plans that are in my mind only. Sorry, can't link up to that ;-). One will involve an Etchings by 3 Sisters charm pack. Love that stuff.
Head on over to Lee's blog to check out everyone else's work!