Well, this week mostly involved this: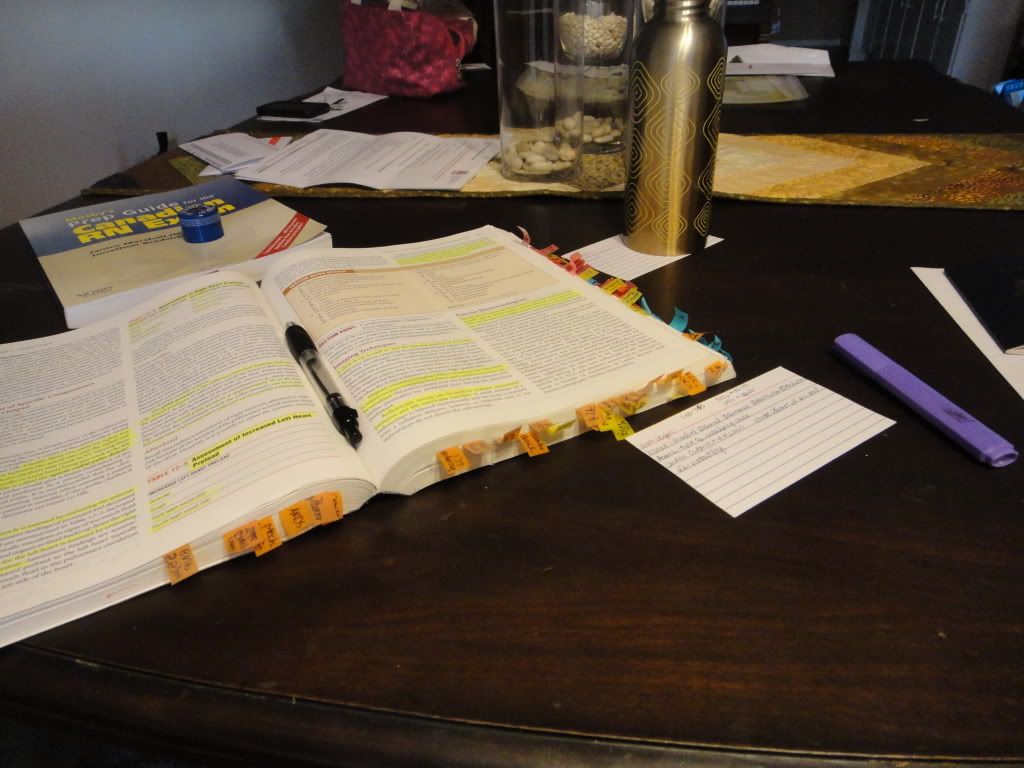 Studying for the RN Exam
And this:
Sunny Boy Muffins!
So, for this Wednesday I have a few things to show. As far as what's in progress, I've started sewing together all the pieces for my snapshot quilt from Elizabeth Hartman's book (of
Oh, Fransson
). I've used the Sweetwater fabric line Sweet.
Still have this to go...
And I finished the wall hanging gift that I made:
This quilt isn't that wide...not sure how that happened. Just click it!
After I finished I discovered that you'd be able to see the cool design I did on the neutral stripes if I'd done a nice tight stipple all around. But I did the loosest lazy FMQ ever. However, it still turned out nice. I think.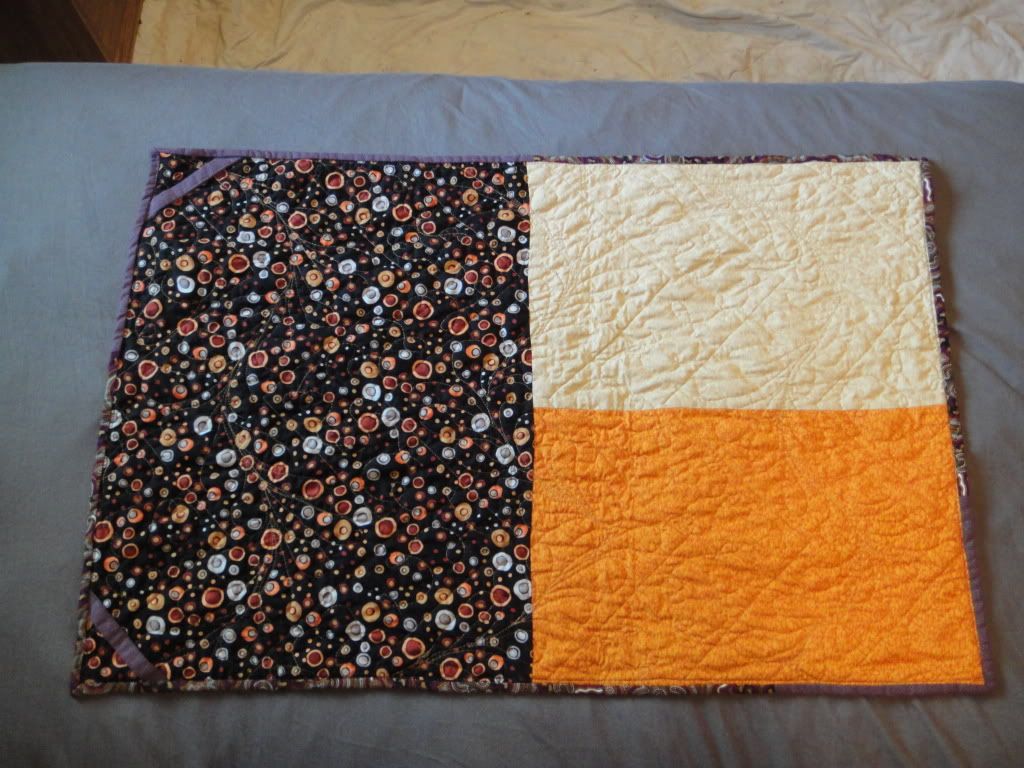 I don't have much fabric, and since the back faces the wall all of the time, I just had some fun with it. those three fabrics match, they just don't go with the front really. At all. And there is little hooks in the corners (they kind of blend into the crazy print). But I've learned, those are terrible because they make the corner go all bow-y. I should have used solid triangles. Oh well, live and learn.
Scrappy Binding!
I followed, for the most part, my little drawn lines, and I actually like how the quilting design turned out a lot! Here is a close-up:
Maybe a loftier batting would show it more?
So for the week:
Finished: 1
WIP: 2 (other one hasn't changed)
Started: 0
And, I think that is quite enough from me today!! Go check out everyone else at Freshly Pieced: