Well, tomorrow is my first official paid day of work after being a university student for six years. I'm a little bit excited to say the least. I'll be gone for a week as part of my orientation, and although I've brought some hand sewing to do there won't be much done for a while.
Today I was busy sewing these...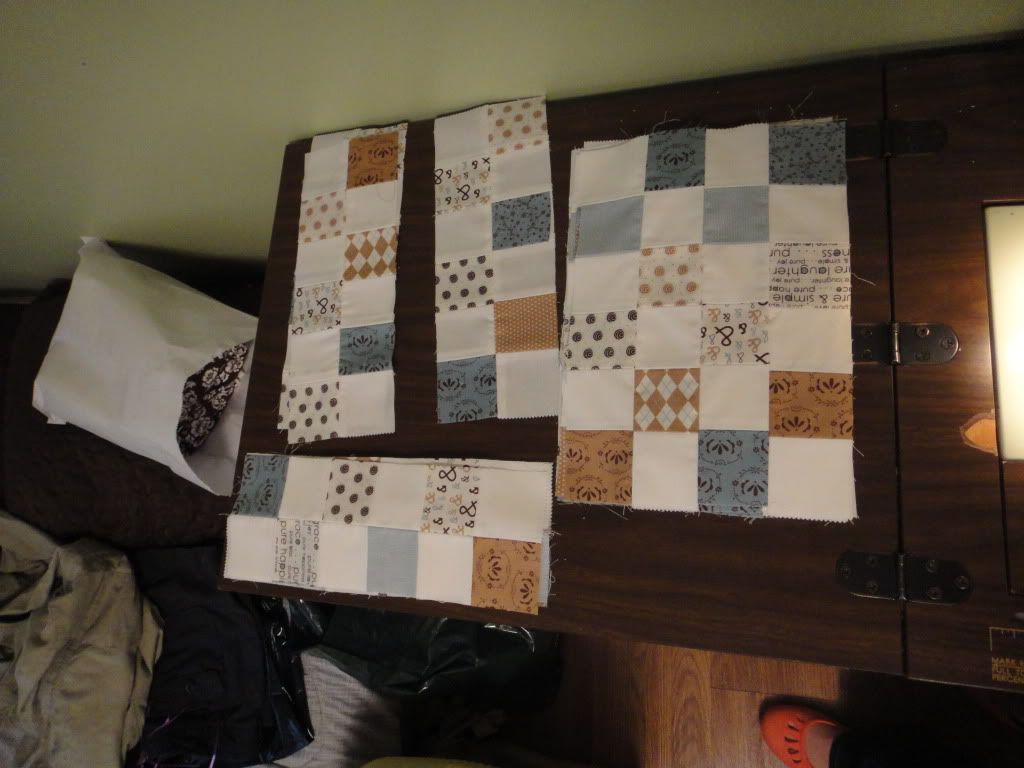 ...Into these:
This is the final size of the blocks for my snapshots quilt from Elizabeth Hartman's Practical Guide to Patchwork. I'm excited for it to be all together so that I can get the full effect. But that'll be put off for a bit now.
So, until I get home, I'll be sewing hexies! Happy [Canadian] Thanksgiving everyone.