I wish that I accomplished more so that I could post more often. But most of my accomplishments lately involve APA format. They would pretty much suck to read. Not the stuff I wish to send out into the net, whether or not anyone actually reads it!
Either way, I've been quilting my fandango quilt. I'm a total rookie at it aka it's going to take a l-o-o-n-g time. But I hope it will turn out great!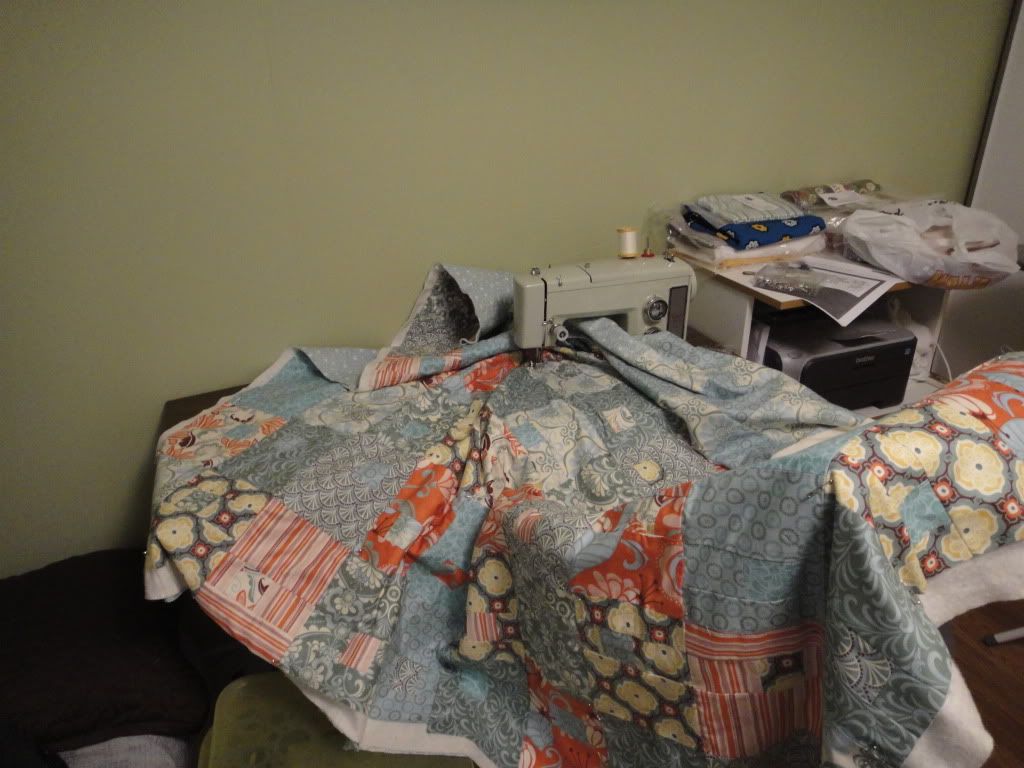 Eight blocks down, 72 to go!