Okay, so I did all of the quilting for my fandango quilt. I did an all over meandering (stipple) free motion pattern. It's not perfect, but the beauty is you would have to really look to find my little oopsies. Well, maybe they're not that hard to find, but a cursory glance/distance won't reveal where I 'fell short' so to speak.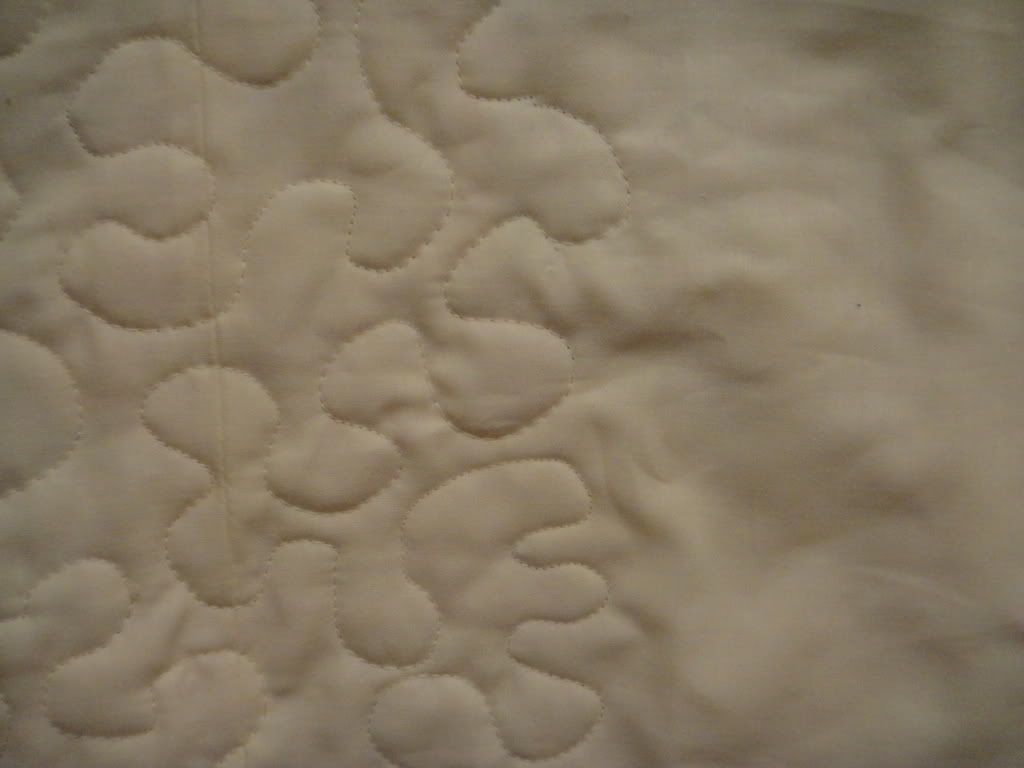 I took this picture at my halfway break to show the transition. It's pretty noticeable on the white.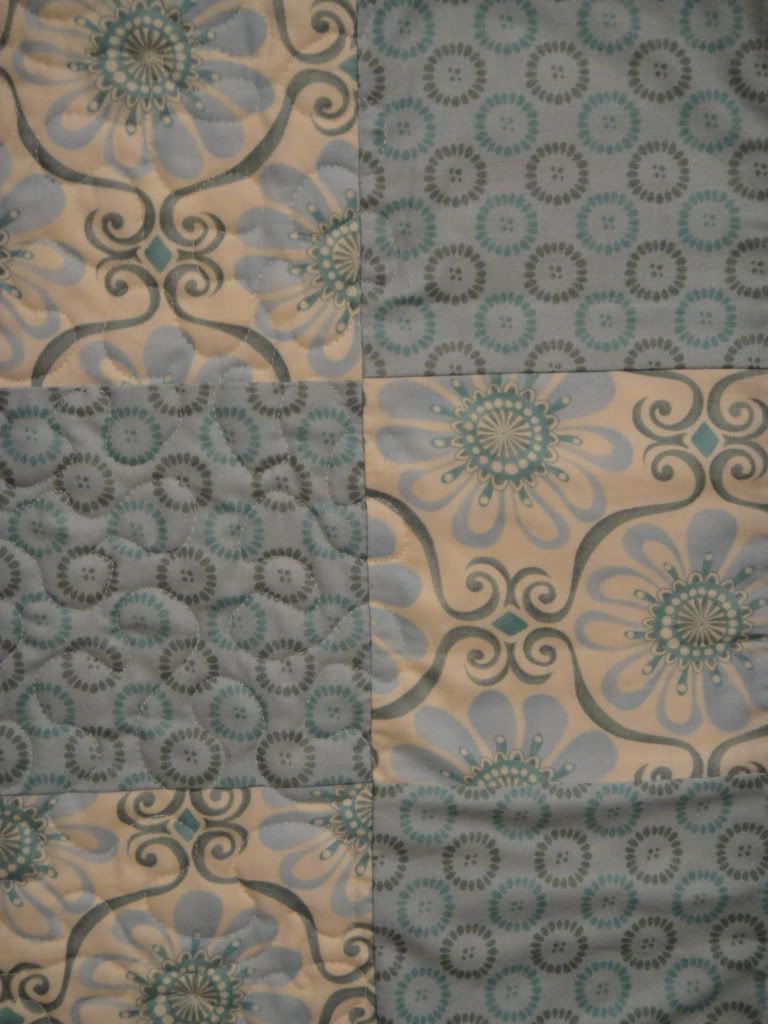 But not quite so noticeable on a pattern. These are both, of course, from the backing.
Things I learned while making this quilt:
I need to double check my math if I ever feel like I should make my own pattern again
Be extra careful when sewing big pieces (like backing) together
Don't baste on carpet because carpet basting = back of quilt puckering

All in all, I'm really pleased. I'm just finishing up putting the binding on, BY HAND, so I should be done soon (I'm slower than an arthritic sloth). I've never really sewn anything by hand before (not that I'd sewn anything by machine before the whole quilting thing), and I'm learning but it's slow going. More on that when I am finally complete.
I found that hand stitching binding and watching (sort of) football go hand in hand.