I had big plans for today. But I suck at coming off night shifts and being productive. So, here is the preceding week's productiveness.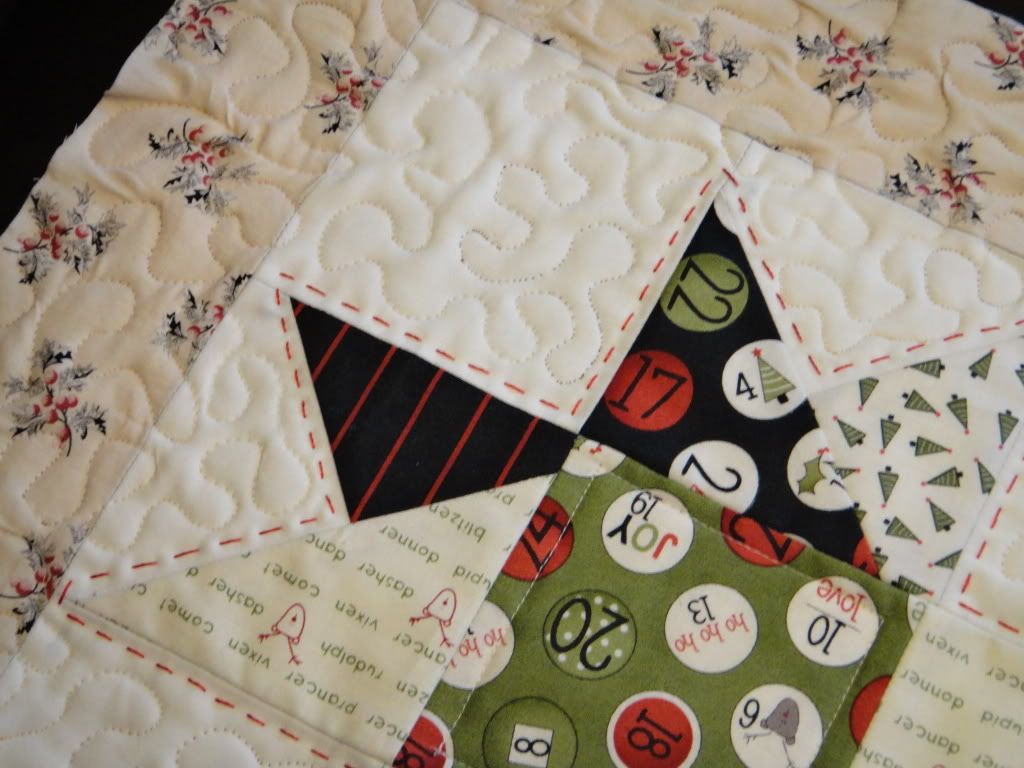 This is an extra star block that I made. My purpose was to do a practice round of my intended quilting to see how it turned out. And I like it, so I'm sticking with it. Every star in the quilt will have the same treatment in red, and then the rest I'll fill in by machine. I thought about doing more by hand, but I really would like to finish this before christmas.
That practice round became this: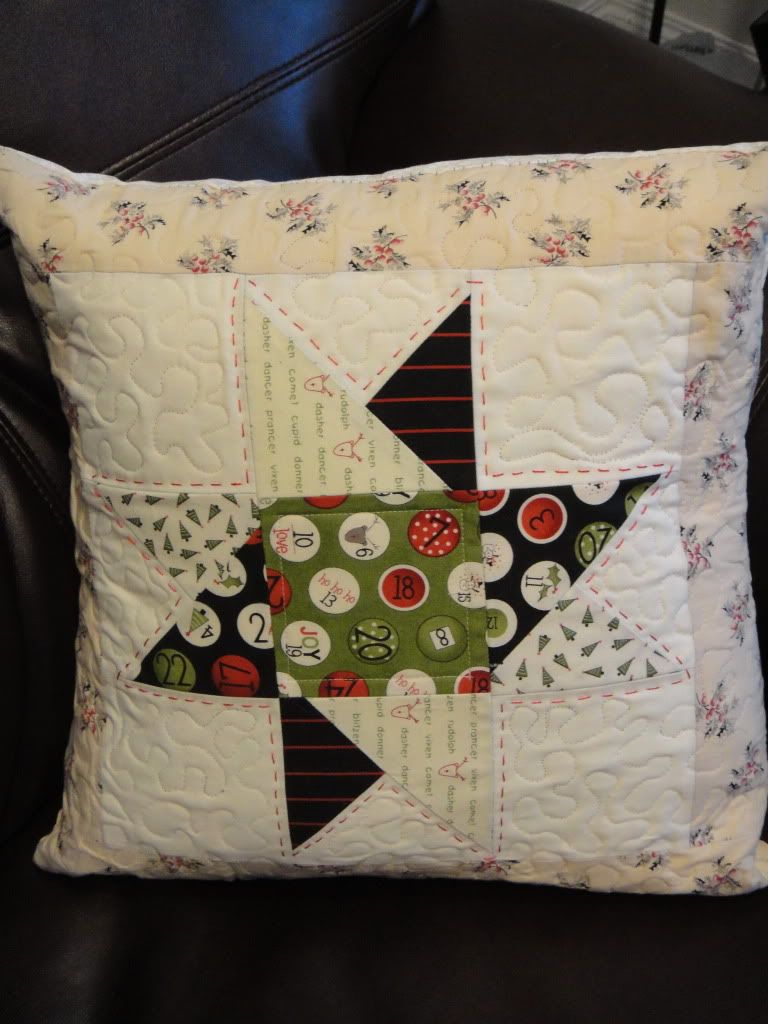 It's not amazing, but it was my first shot at making a pillow. The cover is a smidgen on the small side, but I'm cool with that.
Then, I have finally assembled by Starry Eyed quilt top:
At the time, I didn't realize how blurry the picture was or else I'd have taken another. I'm loving it, and the BF is pumped at how big it is.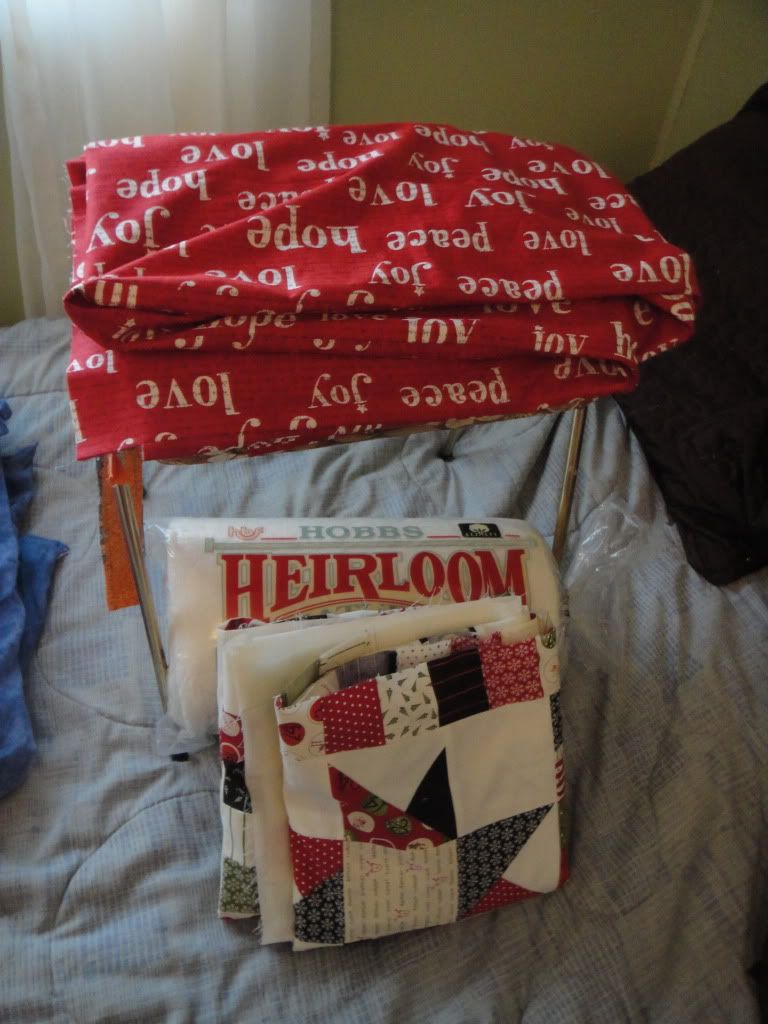 So, for the present, it waits. Maybe tomorrow I will sandwich the crap out of it. But, I kid not, that will have to happen in another person's house. I honestly don't have a patch of floor big enough without removing my whole dining room/piano. So, to grandmother's house I go. For real.
Anywho, check out the sweet other stuff other people wax eloquent about on Wednesdays: