Just a quick thanks to everyone who offered advice on my FMQ dilemma. I went to the quilting shop and had someone show me. And I think a few people mentioned what was wrong, I had the foot on wrong; the little random sticky outy thingy (which is apparently not random at all) was all bent and not lifting the foot up when I was sewing. So, now I just need to find a good tension. Anyhow, I've been working away:
This is the extra star that I made to test out my quilting. I think it's a win. So, even though it took me for.ever. I will be doing this to all of the stars in the quilt. To make things a bit unique! This particular one has been made into a pillow!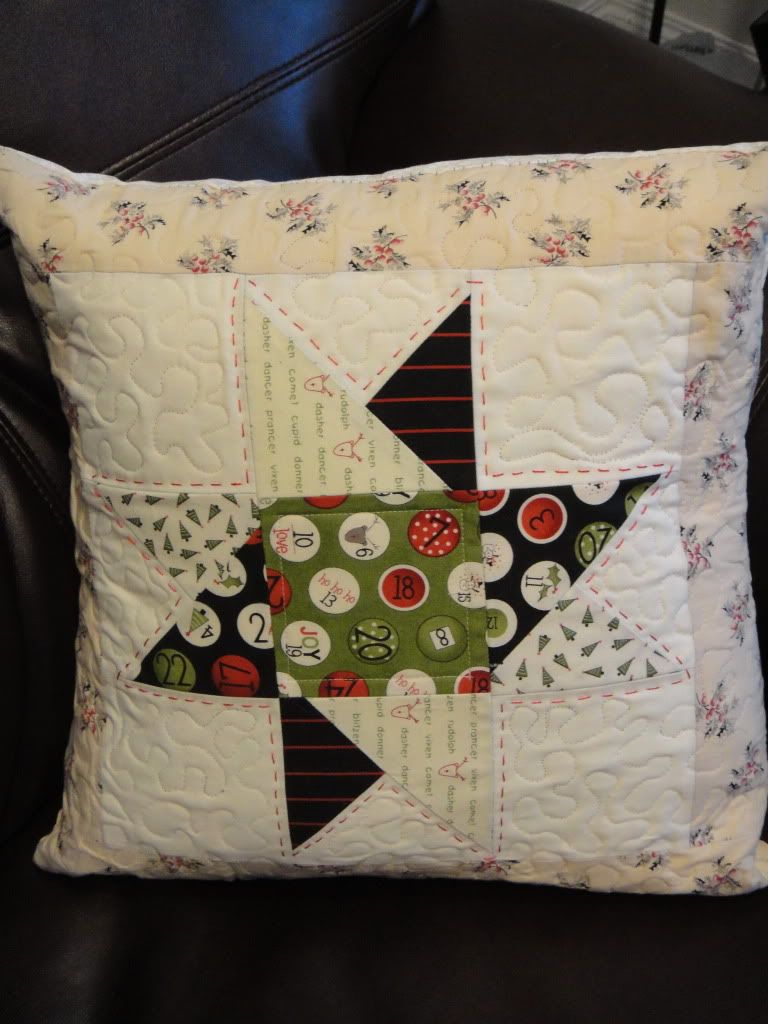 I wanted it to be snug so that the pillow would be full, but I think that I slightly overdid it. Oh well, still looks fab in my mind.