Also, WIP Wednesday. Although there's nowhere to link this month, I figured that I may as well do it since I did make progress.
A few days ago I made a disappearing 9-patch quilt top from a flannel layer cake I have from Connecting Threads. They only send as many pieces as there are fabrics in the line, so I didn't have enough to make a good top.
So, I decided to just make it a baby quilt and sewed it in half with some batting and flipped it inside out and...ta-da! Insta-quilt. It will go to friends of mine who had a baby girl.
Front!
Back!
I did all of the large squares in the same pattern, with a walking foot. So, because pictures are fun and words are not coming very well to me at the time, I will show close ups of my quilting. Most are just ones I've seen here and there, but I did get H
2
0 from the Free Motion Quilting Project.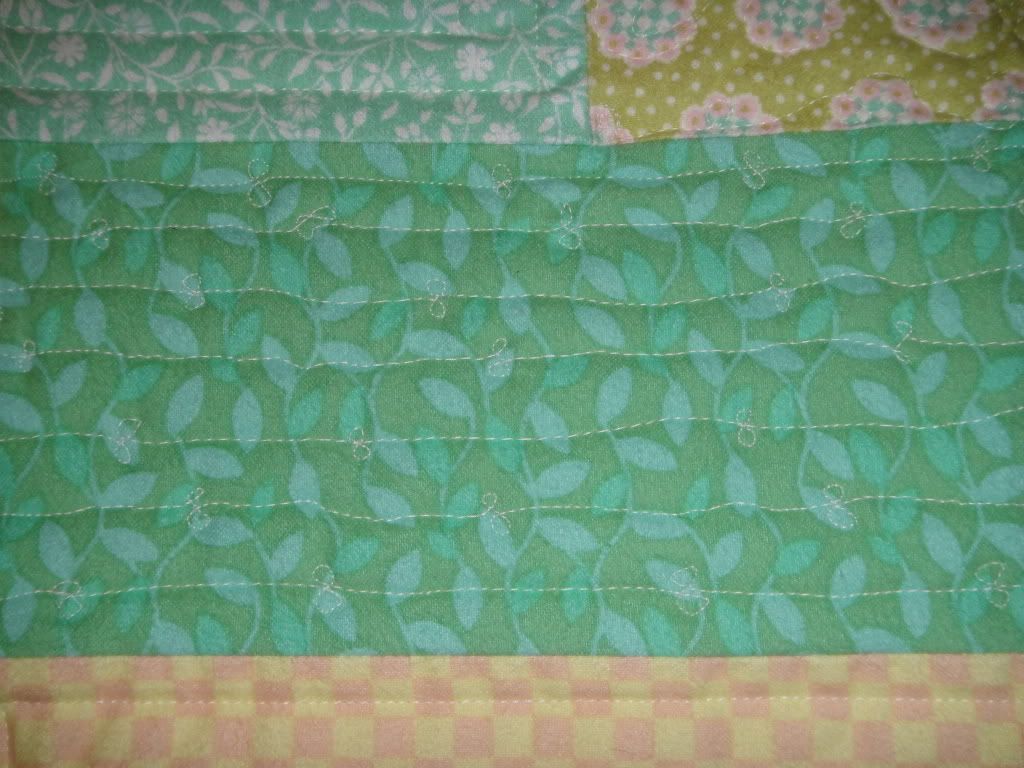 This one is hard to see, but there are little figure 8s,
except where I screwed up!
I did hand quilt two more stars after finishing the quilt. The two rows of rectangles have two flowers in each patch, each flower is different. I thought that if I was to take pictures of them things would have gone far too far.
It was really good practice to try out different styles and just do some FMQ. Fortunately it is acceptable enough to give away so I don't need to make a new quilt!
I'll be linking up to
Sew & Tell
with amylouwho and
Finish it up Friday
over at crazymomquilts.